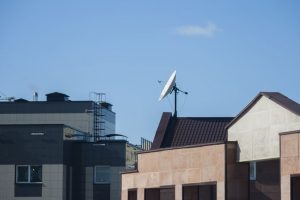 Frequent inspections of your commercial roofing system clearly help in keeping your property in a good state and protecting your investment, helping your business develop and stay strong on the market.
First of all, roof inspections need to be planned carefully and in due time, and you need to know the exact areas which may need your attention, in order to avoid any potential damages to your commercial roof.
Drains, gutters and scuppers are among the first places that need to be checked. You should look out for any traces of debris, leaves, tree branches, etc. which may block the correct drainage for your roof. Standing water can cause real problems, so you should make sure there are no water accumulations on top of your commercial building.
The surface area of your commercial roof also needs to be in a good state. There may be signs of damages caused by tools, hail, too much foot traffic, and so on. At the same time, roof terminations and edges may also need careful inspection. This area can be quite vulnerable and problems often occur here.
In order to make sure your roof stays safe from damage, you may consider having it checked by Westminster roofing companies with a professional dedicated team of roofers from time to time.