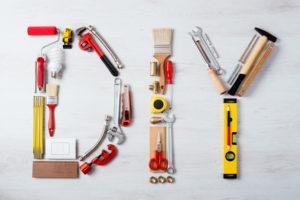 No matter if you are doing the job yourself or hire a professional team of roofing contractors Broomfield area, cleaning your gutters is an essential part of keeping your home in a good state. It can prevent further water damage and other often problematic issues.
This work should be done at least twice a year. Overflowing clogged gutters can lead to the formation of ice dams on your roof in winter, which can lead to water infiltrations inside your house. Even in case your gutters do not overflow every season, gutters filled with leaves, debris or branches can cause the appearance of mosquitoes and carpenter ants.
There are many ways in which you can clean your gutters, including the use of vacuums with gutter nozzles, remote-control robots or tongs on extension poles, for instance. In case you want to clean the gutters on your own, you should use gloves, dust masks and safety glasses. You need to make sure that the ladder is properly-footed. In case you are not comfortable with using a ladder, you may consider hiring a professional roofer.
Maintaining your gutters in a good shape is very important also. Thus, after each rainfall or heavy storm you should check the state of your gutters and clean them as often as needed.