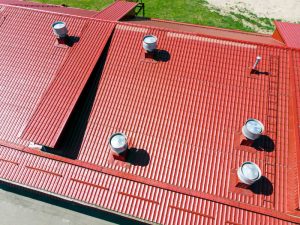 A damaged roof can often lead to water infiltrations and further damage to the entire structure of your commercial building. Due to this fact, an experienced roofing company can help you maintain your asset in the best shape possible, thus helping your business stay on top of the game.
One thing the roofing contractors Westminster area professionals can do is provide you with an exact diagnosis of your situation, as well as a good estimate of the price you will eventually have to pay to fix the deteriorated components on your roof, or even replace it altogether.
In other words, a commercial roof company can protect your investment, allowing you to focus on your daily tasks and business projects.
In order to achieve all these, such a company often creates good plans and sticks to them. They should be able to offer you all the details regarding the materials, tools and techniques to be used for the current situation of your roof, as well as the best ways to maintain it.
Safety is another issue that a roofing company has to deal with. They should observe all the local and national safety regulations, ensuring the safety of all their employees, as well as that of other people that use that particular building.