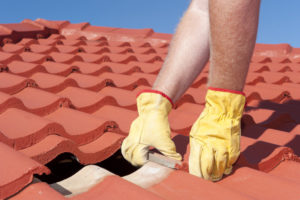 The roofing contractors Broomfield has often talk about slate as the most expensive and high end roofing material, asphalt as the cheapest and metal as the most low-maintenance and practical. However, you might not know about the fact that concrete roofing is actually known as one of the most durable roofing solutions out there.
Considering the fact that concrete is typically used in construction to reinforce the structural integrity of large buildings, it's not very surprising that it is so durable. But how resilient can a concrete roof be, and is it a good idea to consider it for your home? Let's explore these details here.
A dense cement paste structure is what defines the best concrete products. Such a paste structure will have the consistency to harden into a tough form of concrete that can also withstand freezing temperatures more easily. If your roofers are able to provide you with that material, then your concrete roof will likely seem almost indestructible – especially during the first few years of owning your roof.
Also, there are special concrete materials such as harbor concrete, which is a mix between volcanic ash and quicklime. These types of materials are seldom used in roofing, but combined with a sturdy tile structure, they can be remarkably resilient, especially when installed by one of the best local roofing contractors.