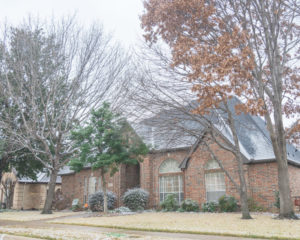 In case you are from the Colorado region, there can be some weather related issues causing you to have to hire roofing experts on a more frequent basis. Hail storms are one good example of weather-related danger which can threaten the good state of your roof and of your entire home, ultimately.
The fact is many people often leave hail damage unverified, and that can be a very bad thing, as it can lead to even more complicated problems that may require more expensive repairs in the future.
Hail storms can vary in terms of their severity. In many cases, the damage is barely visible, whereas in other, the hail stones can be very big, even the size of golf balls, which means that the impact is stronger on your Thornton roofing system.
The type of materials used for your roof may also influence the degree of damage that a hail storm may cause. Thus, hail can either smash, or rip apart your roof's layers. The problem is even the smallest holes in your roof's membrane can create leaks, which allow water to get inside your house and do a lot of damage. And in case there are holes in your roof, UV rays may also damage it more easily.