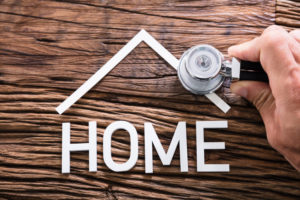 Getting your roof checked out in Westminster is not all that difficult. Although you're not in the big city, there are plenty of excellent roofing experts in the area who will be more than happy to help you get the support you need.
Now, the question of how frequently you should call a Westminster roofer can be a little more tricky. You'll have to keep track of a few important factors, including:
The type of roof you own;
Whether or not your roof requires frequent repairs in most instances;
The age of your roof;
The general impact of storm damage on your roof;
The amount of time you have at your disposal for maintenance work.
The older or more broken down your roof, or the less time you have to take proper care of it, the more often you'll have to call in an expert to take a look at it. In most cases, you should only have to call in one of the Westminster roofing companies once or twice a year, but depending on whether there might have been any stronger storms in the area, you could consider a greater frequency.
A reliable Westminster roofer will be able to find even the smallest damage and suggest pertinent solutions to get your roof fixed on a budget, so you won't have to pay a lot of money down the line.