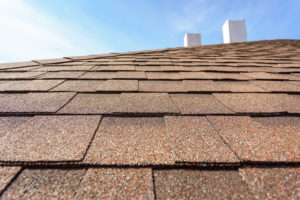 In some states or regions the law requires homeowners to disclose any roof-related damage or issues before selling their property. And, of course, in case you intend to resell your home in the future, you can upgrade it with new roof installed by roofing contractors Westminster has to offer.
In case you want new shingles on your roof, there are certain things to consider. Thus, you need to weigh down the cost of certain types of shingles, as compared to their lifespan.
Asphalt shingles, for instance, can last for a long time, namely for about 15 to 20 years. They are more affordable in terms of installation. Three tab asphalt shingles are the most affordable and easiest to install, they can come in several different colors and last for a long time.
Architectural shingles tend to cost a bit more, i.e. around 30 to 50 years, if the roof is properly maintained, of course. Despite the fact that many choose DIY for the job, it is best to work with a professional team, in order to make sure you get the best and most resistant type of roofing out of these types of shingles.
Metal roofing shingles can be another good option. They can look amazing and last for many years.