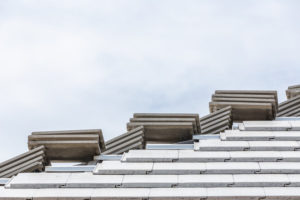 Colorado weather poses special challenges for buildings, especially for roofs, requiring local homeowners to be very careful when picking the materials to be used on their roof. Here are some of the best material Mile High Roofing Services options for Colorado roofs:
Metal – a relatively new material on the market, metal already enjoys immense popularity due to the great features it offers. Metal roofing systems come made from many different alloys, such as steel, aluminum and copper, all of them durable and resistant to the elements, including high winds, rain and snow;
Clay tiles – the material is expensive and heavy, but a clay tile roof can last for up to a century even in a harsh climate area like Colorado. Clay tiles need to be installed by professionals, but correctly mounted clay roofs require very little maintenance;
Cement tiles – the option offers qualities that are very similar to the qualities of clay roofs, but they are cheaper;
Membrane roofs – modern architecture that uses a flat structure for a roof can benefit from the great qualities of membrane roof. Made from synthetic rubber sheets, these roofs can stand up to harsh winds, heavy rain and snow and they are usually very resistant to the punctures caused by airborne debris.