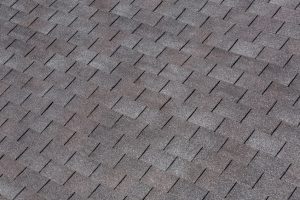 Asphalt shingles are great, durable and affordable roofing solutions available in three major types, but in a huge variety of styles, colors and textures – whatever the style of your building, you will surely find the best choice in terms of appearance. Here are the three major shingle classes:
Architectural shingles – also called dimensional shingles, these shingles are the most durable varieties, offering a longevity of 30-50 years. They come in a wide variety of styles and colors and they are very quick and easy to install, even on top of the old roof. Though still very affordable, architectural shingles are on the higher end of the asphalt shingle price range;
3 tab shingles – the cheapest shingle type of them all, 3 tab varieties are lightweight, very easy to install and they offer a durability of 15-25 years if they are installed correctly, in a mild climate zone, without too many storms and extreme weather and if they are properly maintained;
Fiberglass shingles – these varieties replace the paper mat used in conventional asphalt shingles with a much more durable fiberglass mat. The increased strength, resistance and durability of fiberglass shingles comes with low maintenance needs and affordability and are excellent for any building in Colorado, take a look https://mhpsllc.com.