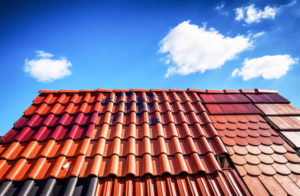 The moment when you have to install a new roof on your house can be quite exciting. Even if the main reason why you would want a new roof is to get protection for your home, the appearance of your Westminster roofing system certainly is very important.
At any rate, the style of the building dictates the color of your roof. In case you want a modern look for your living environment, you should go for other colors than the ones you would choose for a traditional home.
Colors should last for a long time. In order to make sure you are choosing the most long-lasting product, you should ask the manufacturer about it. There are certain roofing colors which do not resist weather variations.
Colorful shingles can make your roof look more vivid, adding more beauty and style to mostly any home. There can be vibrant reds and warm browns, golden, rusty, plum tones, soft or darker greens, and so on.
Colored tiles can be made out of various materials, including wood, clay, slate, etc. Concrete tile roofs can be another amazing option, as they usually come in a wide range of hues and tones, to match various different styles and tastes.