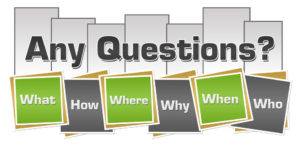 Because roof replacement can cost a lot of money, many homeowners have to call on roofing insurance companies to partially cover their bill. Nevertheless, the process can be a little more complicated, so it is best to get informed beforehand about the exact claims you can make depending on your insurance policy.
One good question to ask your insurance company is what they are actually looking for when you have roof damage. In case of need, the insurance company usually sends a roofing inspector to determine the degree of damage and establish what repairs or replacements they can cover for you.
Another question to ask your insurance company is whether you need to tarp your deteriorated roof. Many insurance companies require homeowners to take all the necessary measures to prevent further damage to their roof, so you may have to use temporary methods to protect the interior of your home. In case you do not tarp your roof and the problem gets worse, it may become more difficult to establish a settlement with your insurance company.
At the same time, you may ask them about the standard payment process. This is important, because you may not receive total reimbursement for your roof replacement, for instance.  Find out more about payment options through a local roofing company such as Mile High Roofing Services to get started.